Portugal could be the latest European country to ban Chinese vendor Huawei from playing a role in the build-out of its 5G network.
The Financial Times has reported that the Portuguese government's cyber security council has laid out the rationale for an eventual ban on some 5G equipment, which includes Huawei kit.
This plan sets out to restrict the use of equipment deemed to be "high risk," according to telecom industry officials.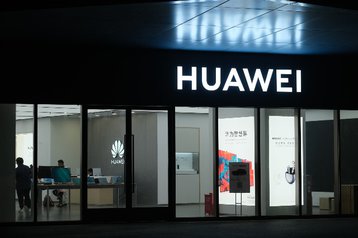 Huawei has been deemed a high-risk vendor in a number of countries in recent years following increased pressure from the US government to ban the vendor over spying claims.
The UK, Denmark, Sweden, Estonia, Latvia, and Lithuania are among the European countries to ban Huawei from playing a part in their 5G network infrastructure.
The UK had initially granted the vendor a limited role in its 5G build before changing course six months later, back in July 2020.
Germany is also said to be considering a ban on Huawei and another Chinese vendor, ZTE, from parts of its 5G network, despite previously stating that it would approve equipment from Chinese telecoms vendors on a 'case-by-case' basis.
Until now there's been no indication that the Portuguese government has considered banning Huawei.
The FT reports that the document from the cyber security council, known officially as a "deliberation," was published on the government's website yesterday (May 25) and signed by a top national security official, António Gameiro Marques.
The document details plans to exclude or apply restrictions on the use of equipment deemed high risk in its 5G network, though this would need approval by the cabinet.
For now, the Portuguese government has said the result of its assessment is "classified", but could result in the exclusion, restriction, or termination of use of certain equipment and services.
In response, Huawei noted it "has no prior knowledge of, and hasn't been consulted about this matter," and that it will continue to comply with all applicable laws and regulations in the country.
Only last month it was revealed that Altice Portugal, the country's biggest operator, had chosen Nokia as the equipment provider for its 5G core network, despite signing a 5G agreement with Huawei in 2018.