Data centers in Ireland should be forced to upgrade to less wasteful cooling systems, as the country faces water shortages, a politician has said.
Irish Water should insist existing data centers should upgrade to more efficient cooling systems, said Duncan Smith, Labour spokesperson on climate action. According to the Irish Independent, Smith said that it was unfair if data centers are not affected when the public is facing restrictions.
Night-time restrictions are in place in parts of counties Wexford, Laois, Longford, and Donegal where supplies are running low, while Kerry, Galway, and Cork have been warned they may be affected.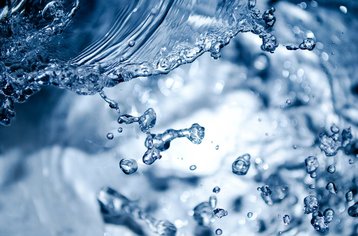 Irish data centers should guzzle less
"If the technology is there now to reduce their water demand, then they should be modernizing," said Smith. "We're asking homeowners to retrofit, to spend large amounts of money in making their homes more sustainable. We should be asking the same of industry."
Irish Water has asked residents of affected areas not to water gardens or wash cars, fill paddling pools or use other large amounts of water on unnecessary activities. At present, there is no drought, but there is very little rain is forecast in the coming days.
Data center cooling systems can use 500,000 liters of water a day - and more in hot weather.
Irish Water been in touch with major customers asking them to help, according to the Irish Independent: "We actively engage with all non-domestic large water users when we see spikes in the demand to see where savings can be made to ensure water supplies are maintained for all."
Apparently, new data centers are being built with water-efficient technology, such as the recently-approved EnergyNode facility in Co Meath, which has promised to have an "imperceptible" impact on water supplies in normal use - but could need up to 1.3 million liters a day when the temperature goes above 25C.
Smith has argued that this requirement should be extended to existing data centers.
The request comes at a time when data centers in Ireland face political opposition from the socialist/environmentalist party, People Not Profit, which has called for a ban on new data centers because of their heavy power demands.