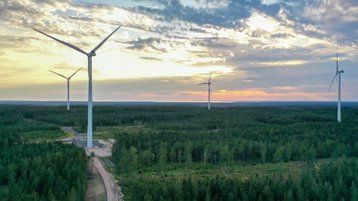 Netia has four data centers in Poland, offering a combined 8,000 sq m of colocation space. The firm says its new data center in Jawczyce near Warsaw will also be powered by renewable energy once operations come online in the coming months.
Announced in August 2020, the Zloty 79 million ($21.1 million) facility will consist of 1,000 sqm (10,700 sq ft) for servers and almost 520 racks, and is also uses an environmentally friendly emergency power supply.
Rather than using conventional (static) uninterruptible power supplies (UPS), the facility is using two DRUPS Hitec PowerPRo2700 with a power of 2MW each. DRUPS (Diesel Rotary UPS) do not use batteries, but store kinetic energy in a rotating mass, and can be more energy efficient.
This week major European cloud and data center operators, including AWS, Google, and Equinix signed up to an agreement to become climate neutral by 2030.