Pinnacle Towers has acquired Bangladeshi tower firm AB HighTech (ABHT), as the firm continues its drive into the Asian market.
Details of the transaction have not been disclosed, but Pinnacle Towers has taken a majority stake in the company.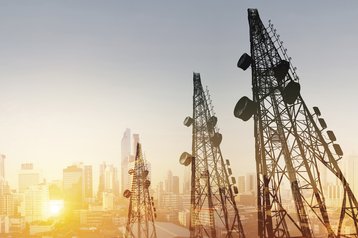 The company, which was backed by KKR in 2020 with funding, has previously entered the Philippines market and operates in the country under its subsidiary Frontier Tower Associates Philippines.
As part of the deal, ABHT will be renamed Frontier Tower Associates Bangladesh, according to the Dhaka Tribune. This rebrand will take place in the coming weeks, with Pinnacle seeking to develop the country's digital infrastructure.
"We are incredibly excited to invest in Bangladesh and support the continued expansion of digital connectivity, which is so central to inclusive economic development, in such a vibrant market," said Pinnacle chairman and CEO Patrick Tangney.
Founded in 2018, ABHT was awarded a license by the Bangladeshi regulator to build, operate, lease, and maintain towers in the country. The company is one of four tower infrastructure firms in the country including Edotco Bangladesh Company, TASC Summit Towers, and Kirtonkhola Tower Bangladesh.
Local media outlet Financial Express notes that ABHT owns 250 towers.