Fillipino ICT firm Converge has secured a geothermal energy contract to power its data center.
Converge ICT Solutions Inc., announced last week that it has switched to 100 percent energy to run its data center in Angeles City, Pampanga, which is owned and operated by its parent company, ComClark Network and Technologies Corp.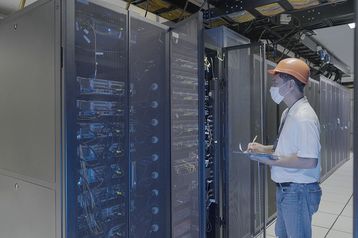 Converge has entered into a supply contract with First Gen subsidiary, Greencore Geothermal, to secure 14.4MW of geothermal energy for two years (7.2MW per year) until 2024 for the Pampanga data center.
"As part of our green initiatives and overall sustainability commitment, we are progressively moving towards the use of renewable energy in our operations. Data centers which operate 24/7 require a lot of cooling and thus, consume a lot of energy. This is the reason why we need to ensure that our power requirement comes from renewable sources like geothermal energy so that it will have less impact on the environment," said Converge CEO Dennis Anthony Uy.
"Converge is continuously looking for ways to further reduce its carbon footprint as we have always believed that we need to protect the environment for our business to be sustainable and continue to flourish," Uy stressed.
This is the second such agreement the company has made. Last year, Converge secured another agreement with First Gen, contracting 48MW of geothermal energy until 2023 for the company's headquarters in Pasig, Manila, which also houses a data center.
Converge said it is also looking to implement a solar hybrid system to further cut down on energy costs, and exploring the viability of electric vehicle integration.
"Converge has set an internal target of reducing greenhouse gas scope 2 emissions by 75 percent by 2030, and achieving Net Zero by 2050, thereby adopting the globally set target in the Paris Agreement as our own goal. We are committed to grow responsibly and sustainably, as we fiber-power the country," added Converge Chief Strategy Officer Benjamin Azada.
Itself part of the Lopez Holdings Corporation conglomerate, First Gen owns and operates 12 geothermal power stations in Leyte, Bicol, Southern Negros, and North Cotabato, with an installed capacity of 1,179MW through its Energy Development Corporation (EDC) subsidiary.