Global data center hardware maintenance company Park Place Technologies has acquired Origina Technology Services, the Irish hardware maintenance business of Origina.
The company said that the acquisition makes it the largest third-party maintenance provider in Ireland, and helps with its expansion in Europe. Origina's IBM independent software maintenance business will be unaffected by the sale.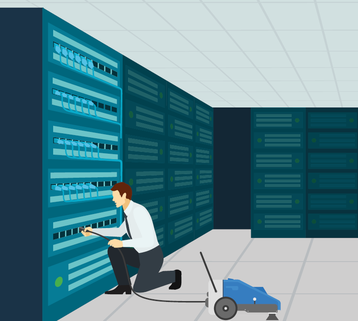 Protect and service
"As an independent provider of maintenance for data center assets, Origina Technology Services has distinguished itself as a leader in the hardware maintenance category in Ireland," Ed Kenty, chairman and CEO of PPT, said.
"Origina Technology Services' technical expertise and customer-centric approach has enabled the business to achieve tremendous success and rapid growth in data center maintenance services."
Tomás O'Leary, CEO of Origina, added: "Origina Technology Services has successfully harnessed the power of the collective support ecosystem to evolve from its origins as an IBM Business Partner and become an independent provider.
"As our hardware maintenance business integrates with that of Park Place Technologies, our customers will benefit from Park Place's scalability, products, services and support, including the company's recently launched ParkView service."
He added: "Throughout this integration, Origina Technology Services' customers will continue to receive value-based and cost-effective services, along with tailored support, further enhancing the overall customer experience."
The acquisition is PPT's second of 2018, after buying Singapore-based Axentel Technologies' operations in Singapore, Malaysia, Hong Kong and the Philippines last month.
The company offered third party IT system repairs and maintenance across 50 service locations in the Asia Pacific region.