American hardware maintenance firm Park Place has opened an EMEA operations center in Cork, Ireland, as it continues to aggressively expand its business.
When fully staffed, the new office will employ around 70 technical experts, with ten starting on day one, managing and coordinating the work of engineers on the ground across Europe. The opening was attended by the Tánaiste, or deputy prime minister of Ireland - as well as Park Place CEO Ed Kenty.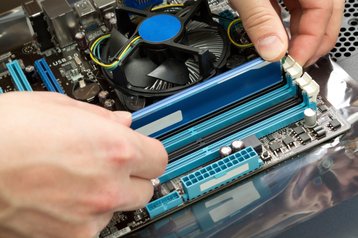 Ready to serve...
This year, Park Place has made three acquisitions: Axentel in Singapore in February, Origina TS in Ireland in March, and its largest acquisition to date, Solid Systems CAD Services of Houston in October - purchases which give Park Place an increased international presence in countries including the UK, Germany, the Netherlands, Malaysia, Singapore, Brazil, Finland and Japan.
"We see this operations center as a strategic move," Simon Bitton, the company's European director of marketing, told DCD. "It gives us a dedicated center, so interaction with customers is faster and more efficient."
One reason Park Place, headquartered in Ohio, needed an Irish base is this: the Origina acquisition was limited to the hardware division of the company, involving a stable of engineers ready to call on data centers for maintenance tasks. "Those engineers now have a hub to go to, in their own country," Bitton said.
Park Place maintains servers, storage and networking equipment, and last year launched ParkView, an automated proactive maintenance system which detects and identifies faults remotely.
The company chose Cork, rather than Dublin, for its Irish base, as the city has a very strong tech talent pool, but a cheaper cost of living than the capital. It also has good transport links, with planes to Scotland and the north of England.
The third-party maintenance market is thriving, Bitton said, as OEMs often hike their maintenance fees when hardware is older than two years, as a ploy to persuade users to upgrade. "We can save up to 60 percent of the maintenance cost, like-for-like, when the two years' warranty expires," he added. Third-party maintenance can extend the life of hardware for five to ten years, as long as it's provided by a company with trained engineers and a reliable stock of spare parts.
Park Place maintains enterprise IT equipment, either in on-premises data centers or in colocation facilities. The market is not being hurt by the move to colocation, or into the cloud, Bitton explained, as most companies maintain some on-premises equipment, either as part of a hybrid IT service, or for disaster recovery.