Pantheon Infrastructure (PINT) is investing $25 million in the pan-Nordic infrastructure operator, GlobalConnect.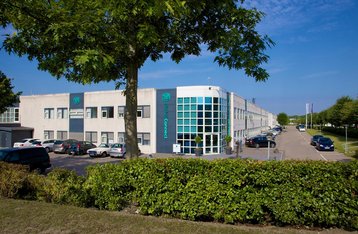 The funding will be conducted through a co-investment vehicle managed by EQT AB Group, a global investment organization with €119bn ($130.4m) in assets.
GlobalConnect, already an EQT Infrastructure-backed company, operates fiber networks across the Nordics, including B2C and B2B customers, providing fiber to homes, businesses, hyperscalers, and data centers in Denmark, Finland, Norway, Sweden, and Germany. In total, the company has over 150,000 km of trenched fiber. The company also operates 34,500 sqm of data center space across 15 facilities, including a 21,500 sq ft data center in Horning, Denmark.
Richard Sem, partner at Pantheon, PINT's investment manager, said: "This high-quality asset complements our existing portfolio of attractive digital infrastructure assets and further underpins the strong downside protection we have built over the past year through robust indexing, contracted cash flows, and a hard-to-replicate network. Tailwinds across the digital sector provide a supportive backdrop for GlobalConnect going forward."
This investment comes a couple of years after GlobalConnect completed a €2.7bn debt refinancing.
PINT is a UK-based investment company focusing on infrastructure including data centers, fiber networks, towers, power and utilities, transport and logistics, and renewable energy sources.
In the digital infrastructure sector, the company has invested in DigitalBridge, National Broadband Ireland, and Vantage Data Centers in which the company invested $35 million in July 2022, Delta Fiber, CyrusOne, and VerticalBridge. In total, the company has over $70 billion of assets under management. Earlier this year, Pantheon Infrastructure completed the majority acquisition of GD Towers from Deutsche Telekom after investing $53 million into the tower company. Earlier this month, the company added $66.56m to its revolving credit facility.
Earlier this year, GlobalConnect was offering colocation customers space in the four modified GRC immersion cooling tanks in its data center in Copenhagen, Denmark.