Panduit has brought its lithium-ion-based SmartZone UPS products to Europe.
The rack-mounted SmartZone uninterruptible power supplies (UPSs) now have a lithium-ion version, benefitting from lithium's cabability of 97 percent efficiency, and compliant with standards including Energy Star 2.0, EMC, and safety specifications.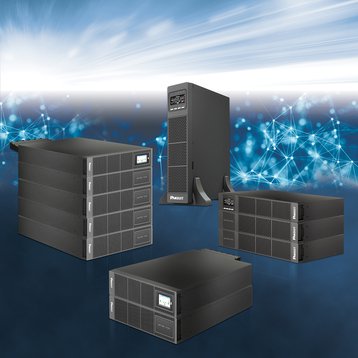 The lithium-ion version of SmartZone was launched in the US in April.
The SmartZone rack-mounted UPS products are available in 1-3 kVA, 5-10 kVA, and 10/15/20 kVA online double conversion units. The lithium-ion batteries are maintenance-free, and provided with the monitoring and management options lithium-ion technology requires.
The systems can be extended as an integrated solution where the UPS links to multiple external battery packs (EBP), and an external maintenance bypass switch (MBS).
For larger systems, the UPS can be configured as 3-phase in/3-phase out or 3-phase in/single-phase out.
The systems are controlled by a digital signal processor, and include self-protection and self-diagnostics to provide maximum system availability.
The user can select the battery charging current to ensure the best utilization and battery life: the systems have three-stage charging, which extends service life and guarantees fast charging.
The system's normal default mode is on-line double conversion, which provides a stable pure sine wave AC output and charges the battery. For less critical loads, the unit can be set to "eco" mode, which increases the efficiency of the power supplied, for a small reduction in resilience.
The system integrates with control and monitoring systems, including Panduit's DCIM application SmartZone Cloud, which can manage, monitor, and control energy consumption, environmental data, security components, connectivity, and IT resources.
The units also have a 3.5-inch touch screen, which detects the UPS mounting orientation and auto rotates to support horizontal in-rack installation or vertical tower installation.