The Sparkle-led Panama Digital Gateway data center will launch next month.
Sparkle's vice president for the Americas, Mauricio Traverso, confirmed that the Panama City data center was almost ready for operations and will launch in June.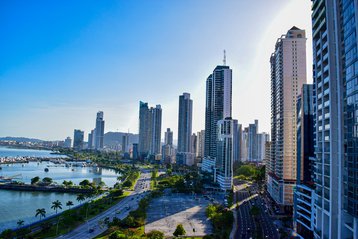 The Panama Digital Gateway project is a data center and submarine integration system being carried out by Sparkle and Panamanian telco Trans Ocean Network. The two companies formed a joint venture in 2021 to build the new facility.
The data center will span 3,200 sqm (34,450 sq ft) of colocation space and offer 5MW of capacity across 600 racks. The facility was originally expected to be completed in 2022 but, according to Sparkle, was delayed by the pandemic and supply chain issues.
The facility will connect to Sparkle's submarine network as well as be able to host future subsea systems targeting Central America.
The Panama Digital Gateway zone is one of two regions of the country that has been approved as a free tech zone. The Panamanian government is hoping that, along with $11.5 million in investments, around 620 companies will come to the free tech zones and develop Panama's digital footprint.
"This free zone will have a privileged position that will allow the reduction of international traffic costs and latency, allowing large content companies to be closer to their end users, which leads to the potential of Panama as a digital hub in the region, positioning itself as a strategic place for the reception of new submarine cable projects, and consequently improving the competitiveness and connectivity of our country," the trade and industry ministry said in a statement.
In March 2023, DCD reported that Layer 9 was exploring options for a second project in Central America and was considering Panama as a possibility. This year has also seen Tigo Panama announce plans to invest $100m in modernizing and expanding the network in Panama, including introducing LTE capacity to new areas of the country.
Panama is currently connected to six subsea cables, including ARCOS, Curie, Maya 1, Pacific Caribbean Cable System, Pan-American Crossing, and the South American Crossing cable. An additional two cables are under construction currently: Caribbean Express, which is due in 2026, and Carnival Submarine Network-1, due live in 2025.
Sparkle is the subsea cable unit of Telecom Italia. Last week, Sparkle landed the BlueMed submarine cable in Palermo, Italy. The cable will connect Italy with France, Greece, Israel, Jordan, Saudi Arabia, Djibouti, and Oman.
In December of last year, the Italian government sought to bring Sparkle under state control. The company is worth an estimated $1 billion, with fiber cables stretching across 500,000km.
More in Construction & Site Selection