Internet services in Pakistan were disrupted after the government tried to limit communications during protests.
Telcoms providers blamed the two-hour partial outage on a problem with the web filtering system, but the disruption appears linked to intentional state Internet shutdowns.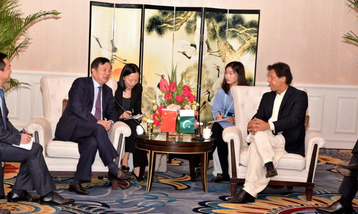 The outage primarily impacted Islamabad, Karachi, and Lahore, as well as other regions in Pakistan.
The disruption comes amid mass rallies in support of former Prime Minister Imran Khan, who in April became the first prime minister in Pakistan to be removed from office by a vote of no confidence.
Khan claims that the US is behind his ouster because he had friendly relations with China and Russia, and conducted independent foreign policy.
Thousands have taken to the street in support of Khan, in rallies that have been banned by the government following the death of a policeman. The politician is calling for the dissolution of parliament and new elections.
When he was in power, Imran Khan shut down the Internet several times during protests. The Federally Administered Tribal Area was shut off from the Internet from 2016 to late 2021.