Cloud infrastructure provider Packet and networking specialist Netronome have designed a range of servers for edge computing, compatible with the Open19 rack architecture.
The hardware integrates Netronome's Smart Network Interface Cards (SmartNICs) to simplify security and management, and individual server units consume less than 100W at full load.
The microservers are positioned as a tool for cloud and edge computing workloads, and will be deployed by Packet across all of its data centers in the US, Europe and Asia.
Open19 is an industry initiative started by LinkedIn in 2016 which aims to develop an alternative to a traditional 19-inch server rack, reducing costs by optimizing the layout and minimizing the space occupied by power and networking components.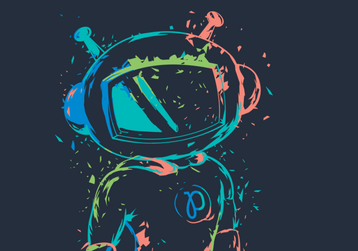 Microservers are back
Packet's core business is leasing bare metal servers, with the service originally aimed at the developer community. More recently, the company has been branching out into custom-built servers and on-premises infrastructure.
Most of its funding comes from SoftBank, a Japanese telecommunications giant led by Masayoshi Son, also responsible for the Vision Fund, the world's largest technology fund.
Packet's latest project is a microserver design focused on rapid data exchange. The use of SmartNICs enables network throughput of up to 25Gb/s per machine, while the Extended Berkeley Packet Filter (eBPF) programming gives customers the ability to fine-tune the network to suit their needs. Up to 120 of these microservers can fit in a single 42U rack.
Since Packet specializes in bare metal, customers can take complete ownership of individual machines, without having to share virtualized resources with other customers – something that happens in a traditional public cloud model.
The new hardware was designed to be compatible with the Open19 form factor. Unlike the Open Compute Project (OCP) – another industry initiative that aims to reimagine the server rack – Open19 still relies on traditional width of 19 inches, which means the racks can be deployed in a traditional data center without having to reposition server aisles.
These racks can be used in hyperscale data centers – like the ones run by LinkedIn – but also smaller facilities, including 'edge' locations.
In Open19, servers are deployed as 'bricks' in various form-factors, fitting inside 8U or 12U cages. The power supply has been removed from individual servers, and DC power is distributed at 12V from a power shelf using clip-on connectors. The design also does away with busbars.
"With this platform we are bringing the lessons of hyperscale providers directly to the edge with a disaggregated, accelerator-based architecture and a custom designed hardware model," said Zachary Smith, CEO of Packet.
"We see cloud-native network workload driving huge demand at the infrastructure edge and the combination of SmartNIC technology and eBPF expertise from Netronome brings not only significant cost savings but also unique performance capabilities to our content, IoT and Telco customers."