Nauru is negotiating with Australia over a submarine cable that would connect to the Coral Sea Cable system.
The Pacific island was originally set to be connected by the East Micronesia Cable (EMC), but the project was scrapped due to US pressure.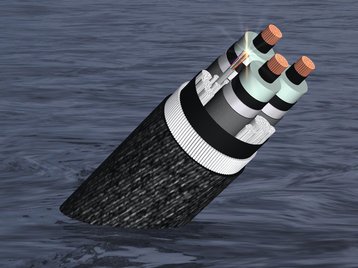 The original World Bank-funded EMC would have connected Nauru, Kiribati, and the Federated States of Micronesia. From there, it would have linked up to the HANTRU-1 submarine cable, which was funded by the US Army and connects the Ronald Reagan Ballistic Missile Defense Test Site in the Kwajalein atoll to Guam.
But with Chinese cable company HMN Technologies (formerly Huawei Marine Networks) the lowest bidder for the contract, US officials grew concerned about the national security risk.
Now, Nauru hopes to find another route to connecting its population of 12,581. Reuters reports that the country is considering laying a cable from Nauru to the Solomon Islands capital of Honiara. From there, it would connect to the Coral Sea Cable system.
That line was majority funded by the Australian government and deployed by Vocus Group and Alcatel Submarine Networks.
Australia funded that cable to again stop Huawei Marine from winning any of the contract.
Nauru is seeking Asian Development Bank funds for the alternative line, and it is not known if it has also asked for Australian help.
HMN denies that it poses a security risk.