Francois Sterin has joined European data center company Data4 as its chief operating officer.
Sterin previously spent four year and a half years as the chief industrial officer of European cloud company OVHcloud, where he was also in charge of the business' environmental and sustainability roadmap.
He left the French company in February, saying that it was time for "a new chapter."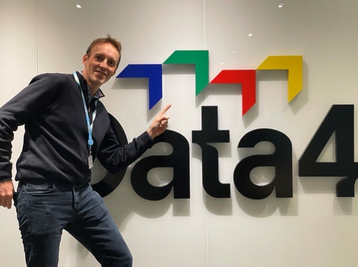 Prior to OVH, Sterin spent nearly 13 years at Google, including more than five years as the director of global infrastructure.
"With already more than 500MW of data center capacity resources across five markets in Europe, Data4 - now the largest independent European operator - is scaling very fast, demonstrating deep commitment to quality and sustainability," Sterin said on LinkedIn. "And [it is] ready to take on the next level of expansion!"
In April, Georges de Gaulmyn was named OVHcloud's latest chief industrial officer, after stints at glasses lens company EssilorLuxottica, tobacco business Philip Morris, and fossil fuel giant ExxonMobil.