A class action by businesses that suffered in the fire which destroyed OVHcloud's SBG2 data center in 2021 has been delayed to allow more customers to join.
Ziegler Associes had planned to send a letter at the end of February, setting out demands for compensation to OVHcloud customers whose businesses lost out in the fire, but is keeping the action open until mid-April, as more customers have come on board.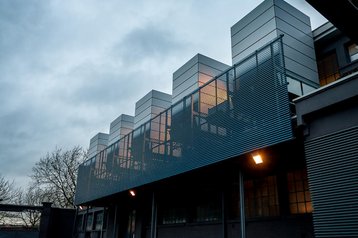 Meanwhile, OVHcloud has added to the services it offers, launching a private cloud service based on Nutanix and object storage based on NetApp.
Still no answers
More than a year on, OVHcloud has yet to formally explain the cause of the fire. A firefighters' report released this month mentions failings including the lack of a power cut-off switch, but OVHcloud says it won't formally respond till it has clearance from its insurers and government agencies.
Ziegler Associes argues that OVHcloud was negligent in ways alluded to in this report, and has not offered sufficient compensation. So far Ziegler reports 130 companies have signed up for its class-action suit, but said in a communication to DCD this week, that its formal letter to OVHcloud has been delayed because "more and more companies" are signing up, and Ziegler is assessing a specific demand for each one. The class action letter is currently expected in mid-April.
Meanwhile normal business continues with two more services launched by the cloud provider.
A hosted private cloud service based on the Nutanix cloud platform is designed to allow customers to quickly migrate between private data centers and the cloud setting up a hybrid cloud architecture. Earlier this month it also launched an enterprise file storage service powered by NetApp.
The Nutanix based service is pre-installed and gives customers dedicated hardware in the OVHcloud infrastructure "in a matter of hours", so they can scale for seasonal demands, or set up a backup in the cloud. Nutanix customers can tie their OVHcloud services to the Nutanix Cloud Platform. The Nutanix service runs on Nutanix' hyperconverged infrastructure software.
The NetApp-based enterprise file storage service is intended to provide a high availability storage service for customers running in the cloud, or else using NetApp on-premises. It is based on NetApp's Ontap file system technology, and is fully managed by OVHcloud.