OVHcloud has begun restarting equipment at the Strasbourg site where a fire destroyed its SBG2 data center last week. Some customers are still waiting to find out if their data can be saved.
According to the latest tweet from OVHcloud founder Octave Klaba, the cloud provider is restoring power to the three remaining data centers on the site, SBG1, SBG3, and SBG4 according to its planned schedule. Users who have lost servers are being offered free replacements in the company's Roubaix facility, but many are scouring their contracts with OVHcloud and preparing to complain.
After Strasbourg fire, OVHcloud plans to power servers up starting this week
Customers wait for news of recoverability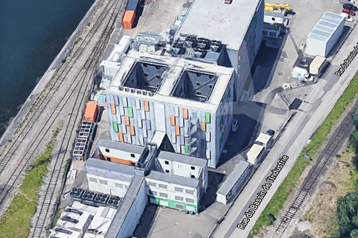 After listing the procedures for getting power and network connections back to the three surviving data centers on the site, Klaba says: "The servers in some rooms have to be cleaned up because of the smoke: at least SBG3/Floor4+5, SBG1/61E+62E, all others servers have to be inspected for the pollution risks, check off the water-cooling and then we start booting."
According to a published schedule, servers in the three data centers will be rebooted over the next week or so. Meanwhile, customers are being offered free servers at other OVHcloud locations to restart their services.
Customers are being told to refer to a list of services published by OVHcloud, to find whether their data will be recoverable. Data from some services are listed as non-recoverable, or "under investigation" - and even for the "recoverable" data, there is a proviso from the operator: "Given the exceptional situation, and despite our best efforts, it is possible that services indicated as Recoverable are unfortunately not restored."
Tempers are occasionally flaring among customers, with some claiming that OVHcloud's advertisement for its virtual private server (VPS) service was misleading because it included an auto-backup option. Customers who paid $3.40 per month for this may have been reassured that: "A backup of your VPS (excluding your additional disks) is scheduled daily, exported, then replicated three times before it becomes available in the OVHcloud Control Panel."
However, the service only claims to "guarantee a smooth recovery in the event of a technical failure or configuration error", not in the event of a data center conflagration. That would explain why some backups were kept in the same data center as the original data.
OVHcloud has said from the start that customers should "activate their disaster plans", and it has been pointed out that, the small print of service provider contracts will specify that these plans are the responsibility of the customer.
"If OVH cannot provide paid backup to customers this incident will be the Fukushima of DC Disasters History," said one angry Twitter user.
While some OVHcloud customers are saying they will move sites and applications elsewhere, Christophe Bernard of consulting form ESG told LeMagIT: "They will run the exact same risk elsewhere!"