Europe's largest hosting provider OVH has appointed industry veteran Michel Paulin as its CEO.
Paulin replaces Octave Klaba, who established the company and served as the CEO between 1999 and 2015, and again from February 2017.
"It is a great honor for me to join OVH," Paulin said in a statement. "I am looking forward to lead this team of 2,500 women and men on four continents, with its strong and unique culture of innovation at the service of its clients. I am delighted to work with Octave; everyone knows his vision, his entrepreneurial strength and his great humanity."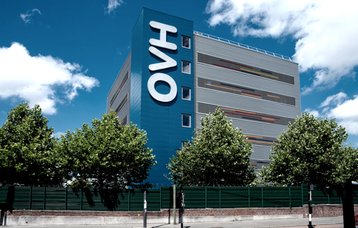 Klaba will continue serving as the Chairman of the Board.
Smart Cloud
Roubaix-based OVH group runs a global network consisting of 28 data centers, 33 points of presence, and thousands of miles of dark fiber. The recent acquisition of VMware's vCloud Air business enabled the company to enter the US market, where it now operates two data centers - in Virginia and Oregon.
Klaba established OVH in 1999 and led the company until 2015, when he became the CTO. The charismatic founder returned as the CEO in 2017, to implement the 'Next Level' strategy – which saw OVH making its first major acquisition with VCloud Air, and opening 12 data centers in the space of around 18 months.
Now, the company will be managed by Paulin, who previously served as CEO of Neuf Cegetel, Méditel (now Orange Maroc) and SFR. He will be responsible for executing the 'Smart Cloud' strategy which aims to establish OVH as a viable alternative to public cloud juggernauts like AWS, Azure and Google Cloud, and will be officially announced in October.
"With the benefit of his experience and his leadership, Michel Paulin will help us to accelerate the implementation of our new strategic plan - with him as CEO and myself as Chairman of the Board. I am convinced that his personal qualities, combined with the strong corporate culture of our teams, will ensure the group's development," Klaba said.
"I am utterly convinced that Europe needs to build and develop an ecosystem of European companies, to retain digital independence against the Americans and the Chinese."