Oracle has announced Ally, a new cloud infrastructure platform that enables the likes of MSPs to become cloud providers using Oracle technology.
Partners can operate Oracle Alloy independently in their own data centers and fully control its operations to better fulfill customer and regulatory requirements. Once a partner purchases Oracle Alloy and it is deployed, the partner effectively becomes a regional cloud service provider. While Oracle maintains a direct relationship with the Oracle Alloy partner, the partner retains a direct relationship with end customers.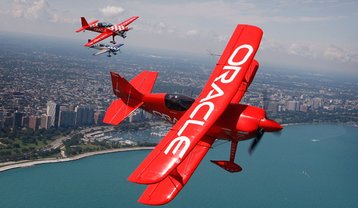 Announced at Oracle CloudWorld this week, Oracle said Alloy enables service providers, integrators, independent software vendors (ISVs), and other organizations such as financial institutions or telecommunications providers to become cloud providers and roll out new cloud services to their customers.
"Giving our partners and customers more choice has long been a primary focus for OCI. Today, we're going one step further by providing our partners with the option to become cloud providers so that they can build new services faster and address specific market and regulatory requirements," said Clay Magouyrk, executive vice president, of Oracle Cloud Infrastructure. "As cloud providers, our partners have more control over the customer experience for their targeted customer or industry, including where the workloads reside and how their cloud is operated."
"Oracle Alloy's ability to extend OCI's many infrastructure and platform services to partner-controlled environments could have ample appeal for end-customers, who increasingly want cloud environments that live closer to them, whether for performance, growing data-sovereignty reasons or simply to leverage familiar relationships with existing trusted service providers," said Chris Kanaracus, research director, IDC. "They also want cloud services tailored for their industries. Moreover, at IDC we increasingly see the cloud as not something tied to a specific location but rather a consistent operating model for IT. Oracle Alloy reflects these trends."
Organizations can offer a full set of cloud services based on those available in OCI's public cloud, brand and tailor the experience, and package additional value-added services and applications to meet the specific needs of their markets and industry verticals.
Alloy allows partners to offer cloud services under their own brand with control over commercial terms, customer relationships, and touchpoints. Providers can customize the OCI console with their own branding and tailor customer notifications, alerts, SDKs, and documentation. They can set their own pricing, rate cards, account types, and discount schedules. They can also define support structure and service levels. Partners can also build their own cloud services tailored to the needs of specific markets or industries.
"We are excited about Oracle's vision to allow its partners and customers to further manage and customize cloud resources, which will provide broader access to public cloud innovation across the cloud continuum. Accelerating cloud adoption, while also supporting our clients' unique industry, market, and regulatory needs, will create new kinds of business value," said David Wood, Global Strategy lead, Accenture Cloud First.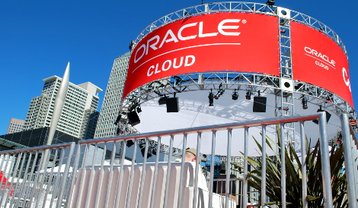 New Oracle regions coming to Chicago, Serbia, and Mexico
This week also saw the company announce plans to open new Oracle Cloud Infrastructure (OCI) public cloud regions in Chicago, Serbia, and Mexico. Timelines or specific locations weren't shared.
The company currently has six commercial cloud regions it plans to roll out; Chicago will be OCI's fourth commercial region in the United States; its Serbia location will be OCI's first region in the country and the first one announced by any hyperscaler; Colombia will be OCI's first region in the country; Chile, Saudi Arabia, and Mexico will each be home to a second Oracle Cloud Region. There are also plans for two public sovereign regions for the European Union, located in Germany and Spain.
Oracle signed an MoU with the Serbian government for a potential OCI region last year.
The company also announced that the Government of the Sultanate of Oman will implement a second Oracle Dedicated Region Cloud@Customer, its on-premise cloud offering. The first Oracle Dedicated Region Cloud@Customer led by ITHCA (Oman Information and Communications Technology Group) was implemented earlier this year and is now live in production.
"The Oracle Dedicated Region Cloud@Customer is at the heart of our 'National Data Centre Program' that aims to implement hyperscale cloud services across all Oman government entities to optimize and modernize the government's IT ecosystem, and offer easy-to-access digital government services," said Eng. Said bin Abdullah Al-Mandhari, Chief Executive Officer, ITHCA Group. "The second Oracle Dedicated Region Cloud@Customer will help us build adequate disaster recovery capabilities, achieve high levels of data and business resilience, and together with the first dedicated region, we have now established Oman's first hyperscale data center region."
Other customer announcements during the event saw bank HSBC announce plans to upgrade and migrate select database systems to Oracle Exadata Cloud@Customer managed service hardware, toymaker Melissa & Doug select Oracle Cloud for core applications, and Premier League move 30 years' worth of historical content archive to OCI.
Oracle will serve the Premier League video footage out of cloud regions in four countries—initially out of the United Kingdom, then also out of Singapore, the United States, and Brazil – from where it will be stored and syndicated to broadcast partners.
"Simply put, the Premier League's worldwide broadcasts are the linchpin of the league's relationship with its global fan base," said Nick Morgan, Managing Director of Premier League Productions. "Showcasing the best football players in the world requires the best technology, and Oracle Cloud Infrastructure delivers the performance we need to get fans around the world as close to the action on the pitch as possible."
Oracle also announced an extension of its partnership with Nvidia, which will see OCI add "tens of thousands more NVIDIA GPUs", including the A100 and upcoming H100, to its capacity. The companies aim to bring the full Nvidia computing stack – from GPUs to systems to software – to OCI.
Google Cloud announces Wayfair and Vodafone
While Vodafone is an Oracle OCI customer and plans to roll out six Dedicated Regions in its data centers across Europe, it has this week announced a new deal with Google Cloud.
The telco has moved its SAP system, which had been running on-premise to GCP. The companies said it was 'one of the largest and one of the most complex SAP migrations in EMEA'. Vodafone uses SAP for its financial, procurement, and HR services, and is planning to move more than 100 SAP-linked applications to GCP as well as part of its EVO2CLOUD program.
"An innovative and strategic initiative, co-shaped with a truly integrated partnership. A daily collaboration among four parties, Vodafone, Google, SAP, and Accenture are executing the cloud transformation of a complex SAP estate within a compressed timeframe, for rapid benefits realization and accelerated innovations in the cloud." - Antonio Leomanni, EVO2CLOUD program lead, Accenture.
Google also recently announced the US home and furniture eCommerce company Wayfair has completed a full migration of its data center applications and services to the cloud.
The migration included moving all of Wayfair's databases, application data stores, compute frameworks, and analytics and data science tools into the cloud and was completed in 16 months.
"Google Cloud is a key part of our innovation strategy to adapt and thrive in a landscape that shifts as quickly as consumer preferences do," said Fiona Tan, chief technology officer, Wayfair. "The complete migration of our data center operations to Google Cloud is an essential part of ensuring Wayfair's long-term competitiveness and resilience. With this partnership, we're better able to handle sudden traffic, empower our engineers with more autonomy, and use AI and ML to create a better shopping experience for our customers."
The project included migrating or retiring 330,000 CPU cores, 23,000 operating system instances, more than 8,500 applications, and more than 5,700 Kubernetes namespaces. Afterwards, Wayfair donated its existing data center equipment, including modern servers and networking equipment, to fuel research work at the Rochester Institute of Technology.
"Being data-driven and agile is synonymous with retail sales success, and technology is the key to unlocking these capabilities," said Carrie Tharp, vice president, Retail and Consumer Solutions at Google Cloud. "Wayfair is on the leading edge of retail, and at every stage of our partnership, we've seen them tackle new and bold technology efforts that ultimately delight their customers with better shopping experiences."