Oracle has announced plans for a dedicated data center in India as it looks to expand its cloud services in the subcontinent over the next six to nine months.
The data center will allow customers to "build and move workloads to an India-based cloud", said Oracle co-CEO Safra Catz during a three-day visit to the country, according to a report by The Economic Times. Catz said that businesses should move to the cloud to benefit from its economies of scale, and deploy resources faster and cheaper. Oracle will review proposals from the government and business partners for the eventual facility.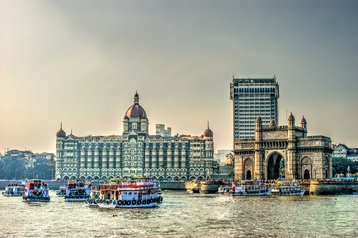 Mission critical
"Our customers and partners in India have trusted their businesses and mission-critical workloads to the Oracle Cloud for years," said Thomas Kurian, the president of product development at Oracle to reporters there.
"With this expansion, we will be able to further support customer choice adding to capabilities already available through deployments of Oracle Cloud at Customer, as well as other Oracle Cloud data center regions in Asia Pacific," he said.
India is currently in the spotlight as a potential fast-growth market, with hundreds of millions of Internet users and fast-increasing online sales. Gartner has estimated that the public cloud services market in India will grow from US$423M in 2013 to US$1.3bn this year, putting India as the fastest growing cloud market in the world.
This offers a huge opportunity for large cloud providers despite the country suffering from unreliable power.
The announcement by Oracle comes almost a year after rivals such as Amazon Web Services built multiple data centers to launch two availability zones in Mumbai and three edge locations. Microsoft had come in even earlier, opening three data centers in India for its Azure cloud in October 2015.