The recently established Open Network Automation Platform (ONAP) Project has marked the first official release of its open source code, written in collaboration with major network operators.
The release codenamed Amsterdam focuses on service automation and orchestration, and includes "verified blueprints" to implement VoLTE and Residential vCPE technologies.
"By bringing together member resources, Amsterdam is the first step toward realization of a globally shared architecture and implementation for network automation, based on open source and open standards," said Arpit Joshipura, general manager for Networking and Orchestration at The Linux Foundation.
"Collaboration and innovation"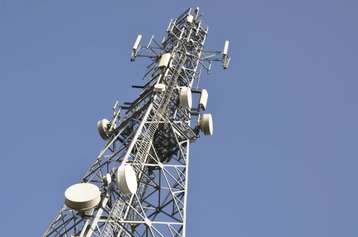 ONAP is a Linux Foundation project dedicated to network automation – something that will become increasingly important in the face of trends like software-defined networking (SDN), network function virtualization (NFV) and 5G.
The project was established earlier this year by merging ECOMP and Open Orchestrator Project (OPEN-O) - two existing open source networking software projects under the stewardship of the Linux Foundation.
Despite its young age, ONAP has attracted a lot of support, both among networking equipment vendors and network operators. The organization claims that today its members support more than half of the world's mobile subscribers; they include AT&T, Bell Canada, China Mobile, China Telecom, Cisco, Ericsson, Equinix, Huawei, Intel, Nokia, VMware and ZTE.
According to ONAP, Amsterdam was designed to address challenges faced by some of its largest member organizations. The platform is able to manage and orchestrate both virtualized and physical network functions. It features vendor-agnostic service models, and real-time inventory and analytics monitoring.
"In six short months, the community has rallied together to produce a platform that transforms the service delivery lifecycle via closed-loop automation," said Mazin Gilbert, ONAP Technical Steering Committee (TSC) chair, and vice president for Advanced Technology at AT&T Labs. "This initial release provides blueprints for service provider use cases, representing the collaboration and innovation of the community."
The second ONAP release, Beijing, is scheduled for summer 2018.