A consortium of European technology companies has opened a 1,000 square meter data center in Palermo, Italy.
The Open Hub Med (OHM) project hopes to capitalize on the presence of several submarine cable landing stations in the immediate vicinity, offering colocation and advanced networking services.
"The goal is to become the Mediterranean's center of aggregation and traffic development for traffic coming from the South and East," Valeria Rossi, president of OHM, explained.
The facility is located on an existing ItalTel data center campus and peering on the site is provided by the Milan Internet Exchange (MIX).
Lemons, volcanoes and data centers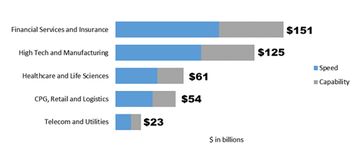 The Open Hub Med is a consortium that includes Eolo, Equinix Italia, Fastweb, In-Site, Interoute, Italtel, MIX, Retelit, SUPERNAP Italia, VueTel Italia and XMED.
The first project for the organization, announced in 2015, is a carrier-neutral data center in Carini, a suburb of Palermo on the island of Sicily. The facility has welcomed its first customers, and Interoute has simultaneously activated its transmission systems at the site.
"The activation of the data center is a fundamental step forward," Rossi said. "Today we're ready to welcome users to OHM's network terminals, including CDNs, content providers, cloud providers, digital media providers and all those who would benefit from having an available infrastructure in this strategic location, at both the national and international level."
The data center was originally scheduled to open in the middle of 2016, but the project was delayed during the tender stage, as OHM was looking for the most appropriate construction partner.
"The strategic decision to delay the opening was made by OHM's board at its inception," Rossi told DatacenterDynamics. "It was decided that the project would be implemented by means of open tender competition, to ensure a neutral and impartial approach. By taking this approach, we could ensure we were not favoring any particular company, and were operating at the best price on the market."
"Another contributing factor was that we spent a substantial amount of time drafting the terms of reference, both for the project design and for the implementation of the building and technical plants. This extra care was taken in order to create the best possible conditions for the consortium and to give ourselves the best chance of securing OHM's long-term success."