The Open Compute Project, which defines open-source hardware for data centers, has set out some work items for the next ten years.
OCP chair Rebecca Weekly describes the next phase as "OCP 2.0" and promises work on open silicon packaging, and standards for optical device integration into data center kit. The group will also look at AI applications, and continue to encourage standardization to ease the deployment of new technology in staple areas such as cooling, networking and racks, according to an OCP blog post by Weekly.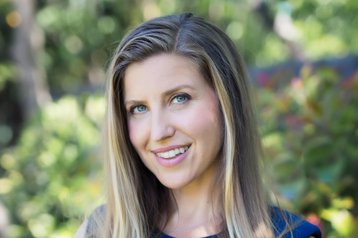 OCP 2.0
OCP was founded in 2011 by Facebook, as a way to share design ideas that originated in hyperscale data centers, so they could be used across the industry. The open source hardware idea was intended to lower the cost of equipment and enable new technologies. Now with more than 40 major members, including the likes of Google, Microsoft, Huawei, and Inspur, along with around 350 smaller collaborators, the group has established designs for servers which are gaining a small but significant percentage of the general market. Two years ago a study by IHS Markit, commissioned by OCP, found that products based on OCP's open source designs were generating $2.56 billion in revenue for their makers.
Weekly chairs the OCP's board, with a day job as Intel's VP and senior engineer for hyperscale strategy and execution. The project she lists in her blog, "Open Silicon," involves defining standard interfaces for co-packaging so operators can put together reference platforms quickly. She also mentions standardized AI and machine learning infrastructure solutions so AI can be trained at scale, and made more ubiquitous. The fourth point she highlights is the standby of data center efficiency - cooling, where OCP is working on standards for immersion and cold plate systems.
OSP has 12 project groups, along with subprojects where enthusiasts specify and share ideas for data center products and best practices
"This journey of evolving OCP's strategy and goals with the OCP 2.0 framework is exciting," says Weekly. "Shifting our Community's focus to not only address our current market needs, but also help drive the future of open-source hardware innovation is critical to the success of the overall information technology industry. I look forward to seeing what we will deliver with the newly defined OCP 2.0 charter and the next decade of open compute."