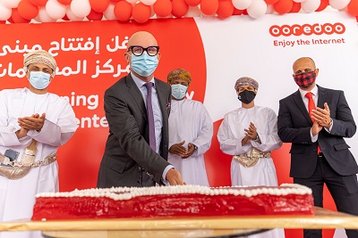 "As part of our contribution to Oman's Vision 2040, we continue to invest in cutting-edge infrastructure, and our state-of-the-art data center is set up to meet the growing demands for data. We are driving Oman's digital transformation and taking our data services to the next level," said Ooredoo CEO Ian Dench.
The 2.5MW, three-story data center is designed for 300 pre-installed rack spaces in two fully isolated data rooms, one for Ooredoo and the other for its subsidiary, data2cloud. Ooredoo offers hosting services from data centers in Qatar, Indonesia, and Oman.
"The data center represents a major breakthrough in hosting and data processing, and will enhance our existing 5G infrastructure. We're proud that we were not only able to complete the project within 12 months, a remarkable achievement given the constraints of the pandemic, but we did so using Omani resources and skills," said Ahmed Abdullah Al Abri, Chief Technology and Information Officer at Ooredoo.