Qatari telecoms firm Ooredoo is planning to build three more data centers in Oman.
"Ooredoo has begun construction on three new state-of-the-art data centers in Barka, Salalah, and Sohar to support local businesses and the community in each area by offering world-leading cloud storage, data recovery, and cyber security services," the company said this week.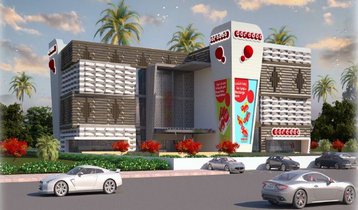 CEO Noor Al Sulaiti and CTIO Ahmed Abdullah Al Abri were in attendance for a foundation stone laying ceremony in Salalah. Dr. Ahmed said: "Our state-of-the-art data centers mark our progress towards achieving the objectives of Oman's Vision 2040. Each site forms the cornerstone of the modern infrastructure required to meet the requirements of a rapidly-growing digitally-enabled society and the demand for hosting and digital data processing."
Barka is located just west of capital city Muscat; Sohar is further west along the coast close to the UAE border, and Salalah is on the south coast close to the Yemen border. Each facility will reportedly house more than 500 racks; Salalah and Barka will both house landing points for the upcoming 2Africa cable spur to the Middle East.
Ooredoo Oman opened a new 7,000 square meter (75,300 sq ft) data center in Baushar, south of Muscat, in March 2021.
The 2.5MW, three-story data center is designed for 300 pre-installed rack spaces in two fully isolated data rooms, one for Ooredoo and the other for its subsidiary, data2cloud. Ooredoo offers hosting services from data centers in Qatar, Indonesia, and Oman.
The Meta/Facebook-led 2Africa cable made its first landing in Genoa, Italy, at Equinix's GN1 in April. The cable has recently made landing in Berbera, Somaliland (with Somcable) and Djibouti City, Djibouti (via Djibouti Telecom). Further landings in Senegal (via Sonatel) have been announced.
At 45,000km and circling the African continent, the subsea cable is the longest in the world and will connect three continents: Africa, Asia, and Europe, and 33 countries across 46 landing points. It is due to go live in 2023/2024.
More in Construction & Site Selection