Nvidia will pay a $5.5 million fine issued by the US Securities and Exchange Commission (SEC) for failing to adequately disclose to investors the true impact of cryptomining on its gaming business.
The company did not admit or deny any guilt.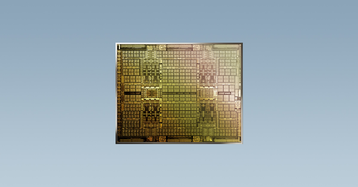 The SEC found that during two consecutive quarters in fiscal year 2018, Nvidia knew that its GPUs were increasingly being used for cryptomining, and that the sector was a significant factor in the year-over-year growth in revenue in chips it advertised for gaming.
However, the company did not disclose what it learned in Forms 10-Q for these quarters, as required by former Regulation S-K, Item 303(b)(2).
Prior to 2018, crypto did not meaningfully impact demand for the company's GPUs, the SEC said. But a rise in the value of Ether from under $10 in January 2017 to nearly $800 a year later changed things - and helped lead to a 52 percent year-over-year increase in gaming GPU revenue in the second quarter of 2018.
"Nvidia's senior management internally expressed a desire to capture the cryptomining demand, and at the same time shelter its gaming business from cryptominers and protect supply of GPUs for gamers," the SEC report says.
"While the company could not track when and which specific gaming GPUs were purchased for the purpose of cryptomining, company personnel estimated using various assumptions that the impact of cryptomining was at levels that would indicate cryptomining was a significant factor in the year-over-year growth in gaming revenue during the relevant period."
Kristina Littman, chief of the SEC Enforcement Division's Crypto Assets and Cyber Unit, said that the failure to disclose crypto's impact on GPU sales "deprived investors of critical information to evaluate the company's business in a key market."
That unit is set to nearly double as the number of crypto scams, schemes, and cyberattacks grow in the little-regulated sector.
Crypto booms have led to GPUs and other chips being hard to find, while slumps have flooded the market with second-hand equipment. In late 2018, Nvidia suffered "an extraordinary, unusually turbulent, and disappointing quarter," partially due to crashing cryptocurrency demand.