Despite a rocky year for tech Initial Public Offerings (IPOs), cloud company Nutanix managed to beat expectations and win a valuation of $5.08 billion.
The hyper-converged start-up was listed under an initial offer of $16 per share ($2.2bn) and finished on $37 per share, after originally planning on pricing shares at $11 to $13.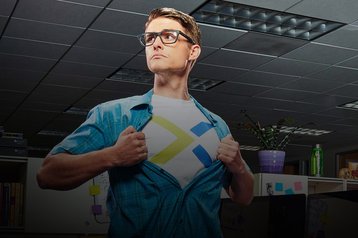 It's probably okay
The company, which is now trading on the Nasdaq under NTNX, was valued at $2bn in 2014 during a private funding round.
Had the IPO priced the company below that figure, as previously planned, it may have triggered an anti-dilution provision called a ratchet, which rewards later investors with more shares at the expense of employees and early investors.
Instead, not only was the company listed above $2bn, it quickly rose in value, making it the most successful IPO of the year so far. Just 75 IPO deals have been carried out so far this year, down from 140 this time in 2015, with tech companies in particular choosing not to go public this year.
Nutanix raised $238m after selling more shares than anticipated, which will be warmly received by the company that made a loss of $168m in the year to 31st July 2016 - up from $126m the previous year and $84m in 2014.
Revenues, however, have grown each year, most recently hitting $445m up from $241m in 2015 and $113m in 2014.
It is possible that this IPO will have a positive effect on the market as a whole, and may tempt others to seek going public.