American start-up nuPSYS has launched data center modeling and visualization software with a focus on networking.
nuVIZ ingests information about the building, IT equipment and network connections to create a detailed, interactive 3D model of the facility. Users can then 'walk through' the virtual data center and use the model to verify and optimize their designs.
"The substantial growth expected in data center deployments including remote, modular, and micro or edge versions, provides a massive business opportunity for nuVIZ, and its significant efficiency improvements for data center life-cycle," said Reza Ahy, CEO of nuPSYS.
Pretty pictures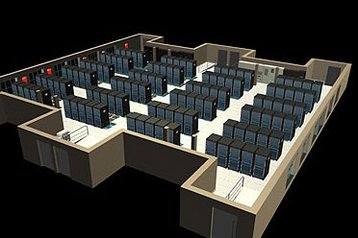 nuPSYS is based in Palo Alto, California. The company was established in 2013 to help visualize IoT networks in real-time for monitoring and security purposes.
nuVIZ is a brand new product category for nuPSYS, using similar tools for data center design. The software can analyze Excel inventory lists, AutoCAD blueprints and Visio files, and import them into the 3D model. It can automatically propagate rack devices and their positons, and create its own searchable inventory database.
NuVIZ can be used in a split-screen mode, providing correlated views of the 3D model alongside network topology maps of the data center – something the company says is a first for the industry.
"nuVIZ combines our patented 3D-visualization and networking technologies into a single integrated solution," said Dmitry Bokotey, CTO of nuPSYS. "The discovery engine enables real-time and fast inventory of all networking devices within the data center. Combined with our 3D model, it provides new generation of data center inventory management, in addition to planning, capacity and environmental."