Colocation provider NTT and Prestige Group are partnering on a 100MW data center campus in Bangalore/Bengaluru, India.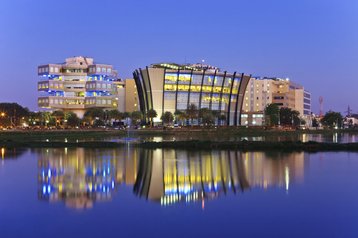 Local property development company Prestige Group will construct three data center buildings for NTT, covering 350,000 sq ft (32,500 sqm) as part of the Rs 700 crore deal ($84.8m) deal.
The first building is expected to be completed within the next 12 months. The entire process is to be conducted over three phases and will see the total development of one million sq ft of gross leasable area.
Prestige declined to comment on the deal with NTT, but the company's CEO Juggy Marwaha said to CIO News: "At Prestige, we see a huge opportunity in the data center, which is almost a corollary to our office business, which is growing rapidly. The need for power and grade A infrastructure that is critical for DC operations is drawing big operators to larger branded players like us."
Prestige Group is an India-based property developer, focusing on the residential, commercial, retail, leisure, and hospitality sectors. This latest deal marks the company's first foray into the Indian data center industry.
Bangalore (officially known as Bengaluru), and the wider Karnataka state has received significant data center investment. STT GDC India and the Government of Karnataka recently signed a Memorandum of Understanding which would see the former invest around Rs 1,500 crore ($182m) in developing data centers in the region. The company currently has three facilities in Bangalore, and earlier this year signed a deal with O2 Power to procure renewable energy for the facilities.
Other companies with a presence in Bangalore include the Web Werks and Iron Mountain JV, Nxtra, and Netmagic. In May 2022, Singaporean real estate group CapitaLand announced plans for a Bangalore facility.