NTT Communications (NTT Com) has announced it will buy the remaining 20 percent of US data center provider RagingWire, to take full ownership of the company. Douglas Adams, currently president of RagingWire, has been appointed CEO.
RagingWire has been 80 percent owned by NTT since a purchase deal completed in early 2014. NTT is the leading Asian colocation provider, with 140 data centers round the world, and RagingWire has 100MW of critical power and 1.2 million sq ft (110,000 sq m) of colocation space in California, Virginia and Texas.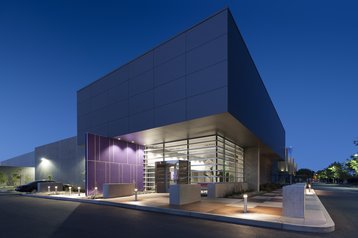 Mostly harmless
"In the three years since our investment in RagingWire, we have been extremely pleased with the exceptional performance of the company," said Tetsuya Shoji, president and CEO of NTT Com.
Since the purchase, and backed by NTT investment, RagingWire has opened Sacramento CA3, a "cutaway" data center with glass corridors, and Ashburn VA2, which total 320,000 square feet (30,000 sq m) of space and 28MW of power.
The company also started building a massive Dallas data center campus on 42 acres of land and a $160 million Ashburn data center campus on 76.5 acres in the so-called "data center alley" of Northern Virginia.
TX1, the first facility in the Dallas development, with 230,000 sq ft (21,000 sq m) of space and 16MW of power, will have a grand opening on April 18, 2017.
RagingWire was founded in 2000 by George Macricostas, who moves from the CEO role to executive chairman. The company has two patents in mission critical power delivery, and a track record of delivering 100 percent uptime. RagingWire's business plan for 2017 predicts twice as much revenue as it had before the merger, according to the RagingWire announcement.
Adams, who joined in 2001, and has filled multiple roles at the company, said:  "RagingWire is a company with a successful past and an exciting future. We are proud of our accomplishments and energized by the opportunity in front of us. Our vision and strategy remain the same – we want to be a top five wholesale data center provider in the US, and we will build and grow our business in the top data center markets in North America."
NTT's other data center acquisitions include Gyron of the UK, and e-Shelter of Germany. Together with its Asian holdings this adds up to four million square feet (370,000 sq m).