NTT has signed a new Power Purchase Agreement to procure solar energy in Japan.
Announced last week, Clean Energy Connect will develop a total of 70MW of low-pressure solar power plants at around 700 locations in Japan by 2023.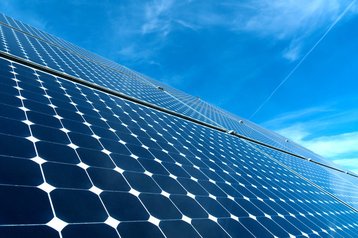 NTT's energy subsidiary, NTT Anode Energy, will then procure the generated energy and supply the electricity mainly to the wider NTT Group.
The entire NTT group aims to be carbon neutral by 2040, but aims to reduce the greenhouse gas emission of NTT DOCOMO and the data center units by 80 percent (compared to 2013 levels) by 2030. In October 2021 the company announced plans to issue green bonds worth about 300 billion yen ($2.7 billion) to fund the company's sustainability efforts.
Established in 2019, NTT Anode Energy aims to develop and deliver energy solutions leveraging the information communications technology and DC power supply technologies of the NTT Group. It is wholly-owned by NTT Corp, with both NTT Smile Energy Inc and Ennet Inc. sitting under it.
PPAs are less common in Japan than other countries such as the US, with one report suggesting there are less than two dozen such agreements in the country. AWS signed a 22MW deal for solar projects at 450 locations across Tokyo and the Tohoku region with Mitsubishi last year.