The Norwegian data center industry set up has a new industry body, Norsk Datasenterindustri (Norwegian Data Center Industry), which includes Green Mountain and other local players such as DigiPlex, as well as the power companies Ringerikskraft and Statkraft.
The announcement comes as Green Mountain has launched a partnership with an experimental lobster farm to use its waste heat growing crustaceans.
Watch our Features page for an in-depth look at the Norwegian Lobster Farm project, coming soon!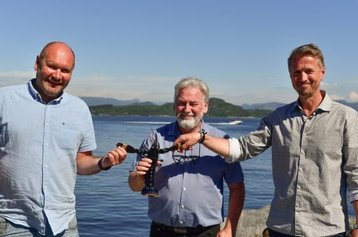 Renewable energy
The new association will offer international marketing and education, and focus on issues such as sustainability (Norway has the highest proportion of renewable energy in Europe) and digital sovereignty.
"Norway has all the prerequisites to become an attractive country to invest in a computerized business sector," says General Manager Bjørn Rønning. "The Norwegian data center industry has an untapped growth and value creation potential, set against a large and rapidly growing international market." Norway currently has around 145MW of capacity, which is expected to grow fast in the coming years.
Board members include Petter M. Tømmeraas (Basefarm), Gisle Eckhoff (Bulk, from September 1), Halvor Bjerke (DigiPlex), Tor Kristian Gyland (Green Mountain), Jørn Skaane (Lefdal Mine Datacenter), Liv Freihow (ICT-Norway) and Kathrine Langjord (Statkraft).
This week, Green Mountain revealed a very Norwegian project: giving its waste heat to Norwegian Lobster Farm - the first land-based fish farm to grow plate-sized lobsters. The farm is involved in European projects to create sustainable stocks of European lobsters on land, using machine vision and robotics.
Green Mountain uses saltwater from a fjord at its DC1 facility and is offering the farm a steady supply of water at the 20°C ( 68°F ) temperature which lobsters love, which will reduce the farm's costs and environmental footprint.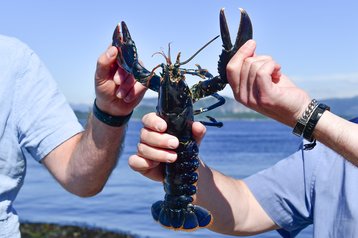 Norwegian Lobster Farms CEO Asbjorn Drengstig says he has looked at other sources of warm water, but they are not steady enough. "The problem for me is that suddenly they have maintenance, and then they shut down - and then you have a fluctuation in temperature."
By contrast, data centers are steady: "They can never stop. They have redundancy, and will never stop the warm water flow. It the water stops, they have much bigger problems than we have!"