A new government data center is being planned in the Philippines.
The Bases Conversion and Development Authority (BCDA) and John Hay Management Corporation (JHMC) are working with the Department of Information and Communications Technology (DICT) for a government data center in North Luzon, the Philippines.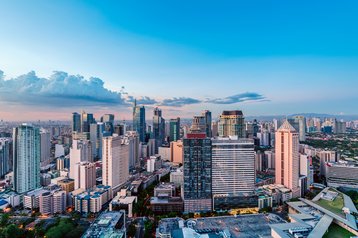 The DICT will "spearhead" the data center, and has been advocating for e-governance to comply with Filipino President Ferdinand Marcos Jr's order for the digitalization of bureaucracy in the Philippines.
The data center will enable public transactions to go through e-governance systems. Details surrounding the exact location and expected IT capacity of the data center have not been shared, nor has a construction start date.
Technology Secretary Ivan John Uy said: "This cutting-edge facility is a symbol of our unwavering commitment to innovative, efficient, and exceptional public service. With this data center, we shall drive digital transformation in the region and the country, ensuring that every Filipino can seize the opportunities of the digital economy."
Uy predicts that the Philippines' IT capacity will be 300MW by 2025. Earlier this year, PLDT announced it was planning a 100MW data center in the Philippines which would be its 12th in the country. The company is also currently working on its 11th facility in the country - another 100MW project in Santa Rosa.
Joshua Bingcang, CEO and president of the BCDA, added: "Being stewards of national development, the BCDA is ready to support the DICT in this endeavor, and we are willing to extend our efforts so that all Filipinos have access to fast and reliable digital services."
STT GDC is also expanding its Philippines data centers, planning to add 5.2MW this year, bringing the company's data center footprint in the country up to 27.2MW. The company is also planning a 124MW campus in Manila.
Converge ICT is also looking to move into the country, announcing in August that it planned to spend $60m on developing three data centers in Pampanga, Quezon City, and Cebu.