A National Oceanic and Atmospheric Administration data center used to process data from marine buoys has suffered an outage caused by a burst pipe.
NOAA's National Data Buoy Center was brought offline by the flooding, knocking out a critical early warning system and data point for mariners.
A very localized extreme weather event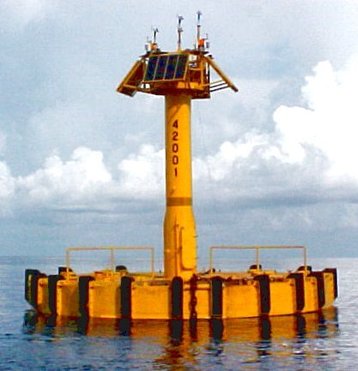 "On March 9, a burst pipe caused extensive flooding at NWS headquarters in Silver Spring, Maryland, which caused an outage at the data center housed in the building," the National Weather Service said in a statement, first reported by gCaptain.
"NOAA's ocean/marine buoy data are processed on servers located in the affected data center, causing the current buoy data outage. The building is currently being dried out by the building owner/manager, Foulger Pratt. Extensive coordination is taking place between NOAA and Foulger Pratt to develop a comprehensive plan for a full damage assessment, to inspect and restore systems in the building, and to ensure the building is fully repaired and safe for employees to return to their offices.
"This process will take time to complete, and we do not have an estimation at this time for when the marine buoy data will be available. Alternate solutions to restore buoy data flow are being worked."
Data has yet to be restored via alternative means, and the previously hourly updates to buoy data have not been changed since the incident.
The National Data Buoy Center received data from around 90 buoys and 60 Coastal Marine Automated Network stations. These Edge devices measure wind speed, direction, and gust; atmospheric pressure; and air temperature; while some also measure sea surface temperature and wave height and period.
This is used to help spot potential extreme weather events, as well as improve general forecasts. Commercial and recreational mariners also use the data to help plan whether they should venture out to sea.
The outage comes as European cloud provider OVH is struggling with a completely different devastating incident: A fire that destroyed an entire data center.