Google has announced a new suite of Edge and on-premise cloud products to rival the likes of AWS Outpost.
At its Google Cloud Next '21 conference this week the company announced a portfolio of solutions, known as Google Distributed Cloud, consisting of hardware and software designed to extend Google's infrastructure both to the Edge and into on-premise data centers.
Google Distributed Cloud is built on Anthos, its infrastructure and application management platform. At launch Cisco, Dell, HPE, and NetApp will support the service.
"Google Distributed Cloud taps into our planet-scale infrastructure that delivers the highest levels of performance, availability, and security, while Anthos running on Google-managed hardware at the customer or Edge location provides a services platform on which to run applications securely and remotely," the company said in a blog post.
Its first products under this portfolio include Google Distributed Cloud Edge and Google Distributed Cloud Hosted.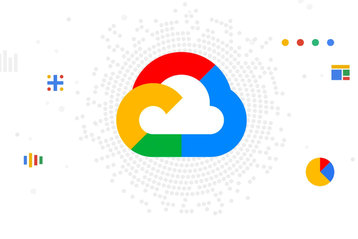 Distributed Cloud Edge is a fully managed product the company said suits running local data processing, low-latency edge compute workloads. Google said Cloud Edge allows companies to run 5G Core and radio access network (RAN) functions at the Edge, alongside enterprise applications, to support mission-critical use cases. It is available in preview.
"CSPs are looking for faster ways to deploy cloud-native network architecture that can bring flexibility and agility to their Edge solutions," said Dan Rodriguez, VP & GM Network Platforms Group at Intel, "Google Distributed Cloud Edge will help accelerate the delivery of 5G Telco Cloud and services at the Edge leveraging Intel Smart Edge Open, Intel's FlexRAN reference software, and Intel Xeon Scalable processors."
"We are excited to partner with Google Cloud on Google Distributed Cloud Edge," added Ronnie Vasishta, Senior Vice President of Telecom at Nvidia.
Google Distributed Cloud Hosted provides on-premise options to public and private entities with strong data residency, security, and/or privacy requirements.
Cloud Hosted does not require connectivity to Google Cloud at any time to manage infrastructure, services, APIs, or tooling, and uses a local control plane provided by Anthos for operations. Google Distributed Cloud Hosted will be available in preview in the first half of 2022.
The company said its previously announced partnership with T-Systems uses Distributed Cloud Hosted.
"T-Systems and Google Cloud share a common goal of developing cloud-based solutions for European governments and enterprises that meet their digital sovereignty, sustainability and economic objectives," said Frank Strecker, Senior Vice President Global Cloud Computing & Big Data and Edge, T-Systems. "Together we will offer a sovereign cloud solution for customers in Germany that gives them peace of mind to meet their rapidly evolving data, operational, and software sovereignty requirements."
Google also announced a new partnership with OVHCloud that will see the European provider introduce a new hosted private cloud offering that provides Google's Anthos technology fully operated and managed in Europe by OVHcloud teams.
"We are proud to partner with Google Cloud to jointly deliver innovative solutions that will meet Europe's growing requirements for data sovereignty," said Michel Paulin, CEO at OVHcloud. "Together, we are building a sovereign cloud services portfolio that provides clients with full control over their data, software and operations whilst leveraging the full power of Google Cloud and meeting the requirements of the General Data Protection Regulation."
On the sustainability side, Google announced Carbon Footprint, a new product that provides customers with the gross carbon emissions associated with their Google Cloud Platform usage before its offset by the search giant's Power Purchase Agreements (PPAs). It allows companies to measure, track and report on the gross carbon emissions associated with the electricity of your cloud usage, allowing them to disclose their energy-related emissions data for internal carbon inventories and external carbon disclosures. It is available for free to all GCP users now.
AWS offers on-premise offerings through its Outpost solution, and Edge solutions through Local and Wavelength Zones. Microsoft has on-premise and Edge Cloud solutions known as Azure Stack. Oracle also offers on-premise Cloud appliances.