Mayor Sean Reardon is looking to rebuild the city data center of Newburyport, Massachusetts, for $925,000.
The proposal is part of Reardon's five-year $134 million capital improvement plan from 2024, including building a reservoir pipeline, improving downtown lights, constructing a Water Street lift station, and buying a stump grinder.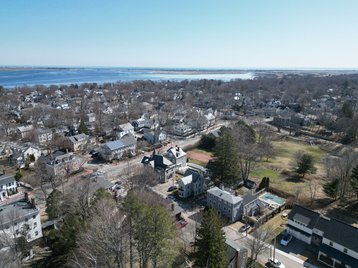 The funding for the data center rebuild would come from the $5.5 million the city received as part of the federal American Rescue Plan Act (ARPA).
"That's a one-time cost and it's not like it's getting built into the operating budget. So we thought that would be a good place to do that," Reardon said.
In the proposed budget, Reardon wrote that while many sectors are shifting towards cloud-based solutions, "On-premise solutions are still proving to be cost-effective and practical for local government operations, reinforcing the importance of modern, reliable infrastructure."
According to the project detail sheet, the current city's data center runs 41 virtual servers. Reardon says that the city needs 12 more, and the eight-year-old VMware data center needs to build replaced to prevent failures. The $925,000 will be used to create two new data centers: one in the basement of the city's police station and another at Bresnahan Elementary School.
While the five-year plan covers $134 million of expenditure, Reardon is planning to spend $82.8m in 2024 alone.
The Mayor is reportedly prioritizing IT investment. A post from the City of Newburyport said: "IT has not received adequate investments in recent years, and these new proposed investments include a major capital project to rebuild our data center and operating budget expenses to improve our cybersecurity and digital operations. This work was recommended in the IT audit performed last year by an external agency, and has been spearheaded by IT director, James Pope."
The City Council has 45 days from the submission to approve or make changes to the budget, which was proposed last week.
The American Rescue Plan Act is a federal initiative that promised to distribute over $360 billion in emergency funding for state, local, territorial, and tribal governments to help them recover from Covid-19. In 2021, the University of Nebraska-Lincoln announced that it was seeking $50 million from the fund to build a new data center, and the city of New Haven requested funds of $850,000 of its ARPA money allocation to spend on its police data centers.