The University of Canterbury in New Zealand is looking to outsource the management of its Dovedale campus data center, according to a Request for Information filed by the University.
The facility was originally built to house a supercomputer in 2009, and has a total capacity of 312kW.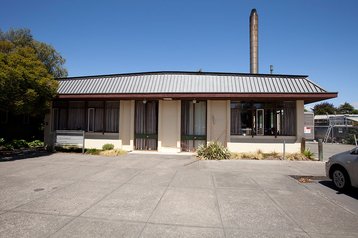 The supercomputer has since been removed, and the university is in the process of migrating workloads to the cloud, leaving much of the data center redundant. Despite this, the university is exploring new options and earlier this year posted a tender for a cooling system update that will support half of its total IT load.
The data center is housed in the "creative technology precinct" which will provide facilities to production companies, gaming conventions, and other film-industry organizations.
While the university intends to remain the "anchor tenant," a new manager/operator of the data center could lease additional space to other clients.
The Request For Information inviting proposals from interested parties offers little information, but states in its overview: "The focus for this Request for Interest (RFI) is for interested parties to propose options to UC for the management and operation of our UC primary data center (Dovedale). You are a supplier with a high level of experience and expertise in data center management and operation."
Not included in the scope are the internal and external fiber management, boiler plant, electrical distribution infrastructure, and campus emergency backup power generation despite much of this being housed in the same building as the data center. The university's second data center in Ilam is also not included.
The University of Canterbury released a tender in June 2023 for public cloud services as part of its digital strategy, selecting Microsoft as its primary cloud provider in a contract of up to three years. The university is also a customer of AWS.
The exact location of Microsoft's Azure cloud region in New Zealand is unclear. Plans for the region were approved in September 2020, and the company went on to partner with Ecotricity in August 2022, and then signed a 51MW geothermal PPA in May 2023 to make the region 100 percent powered by renewable energy.
In March 2023, Microsoft bought more land for NZ$180m (US$105.83m) to expand its cloud presence in the country. The location remains unknown. The region counts Fonterra, BNZ, PwC, ASB, ACC, Auckland Transport, and Craigs Investment Partners among its customers.
More in Business Operations