A new data center is coming to Auburn City in Alabama.
The Mill Creek Data Center will be 65,700 square feet (6,100 sqm) and sit on 52 acres of greenfield land at 406 West Veterans Blvd in the city's Auburn Technology Park.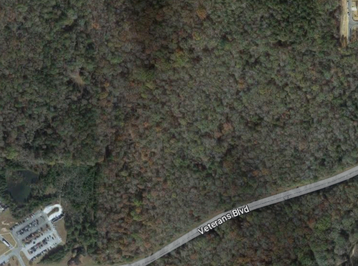 First reported by Opelika-Auburn News, the data center was approved at a City Council meeting this week. Auburn City Manager Megan McGowan-Crouch said the Mill Creek Data Center will bring "very high tech, very high paying" jobs to Auburn.
"They'll have a limited number of jobs, but they're excellent jobs," he said.
Councilman Tommy Dawson, who represents Ward 8, called the new data center a good fit for the industrial park.
Alabama engineering firm LBYD Incorporated is behind the project, likely on behalf of another end-user.
Details around construction timelines weren't shared, with Mayor Ron Anders saying more information about the project will be shared at a later date.
Located in Lee County, Auburn is around 35 miles west of Columbus on Alabama's border with Georgia. AUBix is the only colocation player in the city, launching a single-story, 40,000 sq ft (3,700 sqm) facility on Samford Avenue last year.
The likes of Meta and Google have hyperscale campuses in Alabama, but further north near the Tennessee border. Local operator DC Blox has several facilities in the state, but also further north in Huntsville and Birmingham.
More in Construction & Site Selection