A location has been chosen for Nethits' upcoming data center in Valencia, Spain, with the company being granted financial aid by the local government.
The Valencia City Council this month gave the company the go-ahead to develop the facility in the Docks building in the Marina de València.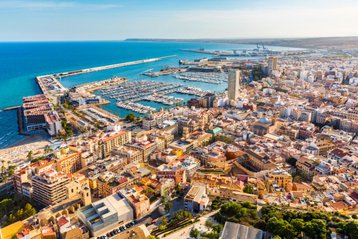 Last year, Nethits announced plans to invest €241 million ($281m) in building "the largest data center in the Valencian Community." The company said at the time the Tier IV facility will span 20,000 sqm (215,200 sq ft) and have 20MW of capacity, equivalent to around 1,000 racks.
Construction was due to begin in Q2 2022, with an aim to be operational in 2025 in five phases of development. The capacity of the facility has seemingly since been downgraded to 16MW with capacity for 1,000 racks, but is still set to go live at the end of 2025.
The current building was designed in 1917 and spans two stories, but will be expanded to a height of five stories and house the company's new headquarters. Servers and computer equipment will occupy three floors.
According to Valencia Plaza, the building has reportedly been empty since 2016, after its previous tenant the Las Animas nightclub was closed for failing to meet various requirements demanded by the council to remain active. Proposals during the interim years have included a five-star hotel with a casino and as the location for the CaixaForum arts center.
The Valencian Generalitat is offering a number of financial facilities to aid the company. The aid will materialize through non-refundable regional incentives to cover up to 30 percent of the investment, access to regional subsidies for the implementation of new companies, incentives for hiring the public employment promotion entity Labora, soft loans from the Valencian Institute of Finance, and the qualification of the project as a priority to streamline all administrative procedures.
Founded in 2006, Valencia-based Nethits provides a number of network, telephony, IPTV, and Wi-Fi solutions, with a number of services targeting the hotel industry.
A version of this story appeared on our Spanish edition.