Spanish ICT and telecoms firm Nethits Telecom has announced plans to build a data center in Valencia, Spain.
The company said it will invest €241 million ($281m) building "the largest data center in the Valencian Community."
The company said the Tier IV facility will span 20,000 sqm (215,200 sq ft) and have 20MW of capacity, equivalent to around 1,000 racks.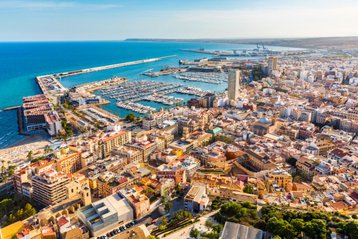 "Nethits has selected Valencia because of the high interest received from the Generalitat Valenciana [Valencian Government] to attract investment in the technology sector to the Community," the company said in a LinkedIn post.
Once the support of the Generalitat Valenciana has been confirmed, Nethits said the construction work would begin in the Q2 2022, with an aim to be operational in 2025 in five phases of development.
The company is working with data center developer Quark for the facility. London-based Adequita Capital and ADVentures are investing in the project alongside the Generalitat.
El Confidencial reports the exact location hasn't been picked, but the company is looking to source solar power for the facility. A large US content company may already be on board as a customer.
Founded in 2006, Valencia-based Nethits provides a number of network, telephony, IPTV, and Wi-Fi solutions, with a number of services targeting the hotel industry.
The company said the project could create 1,200 direct and indirect jobs.
A version of this story appeared on our Spanish site.