The town of Killingly in Conecticut has approved the sale of vacant land at 125 Alexander Parkway to NE Edge LLC to develop a data center.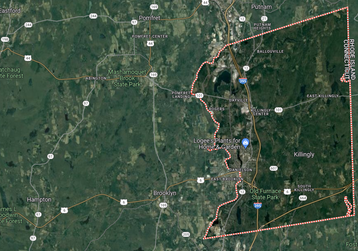 The sale, voted for on August 8, was authorized for ~$5 million, with NE Edge planning to develop on the site and two adjacent parcels.
Once the notice period has passed, NE Edge will be required to deposit an initial $100,000 in an escrow account that will contribute to the final sale price as due diligence is carried out on the site.
According to the agreement, NE Edge must close on the property within two years and will be fined $50,000 per year after this period that the property remains under the agreement but not sold.
Residents have until August 27 to file an objection to the sale, at which point NE Edge will be able to fully proceed with due diligence. Town Manager Mary Calario has said that she does not know of any objections, and that project is "environmentally clean and financially advantageous to the town."
If the data center goes ahead, NE Edge estimates that it will bring between 80 and 100 long-term high-paying jobs to the area, and 1,500-2,000 construction jobs, and will bring the town around $165m over the next thirty years. The facility is planned to be used by hyperscale customers such as Apple, Google, Microsoft, IBM, and Meta.
NE Edge was founded in December 2021 by Thomas Quinn, former CEO of Verde LLC and later joint owner of Gotspace Data Partners. The company has proposed data center developments across Connecticut, including in Groton and Bozrah but has so far been unsuccessful. NE Edge is named as a defendant in a $30 billion lawsuit led by Thomas Quinn's former business partner at GotSpace, Nicholas Fiorillo.
More in Construction & Site Selection