MTN Group has conducted a proof of concept (POC) for a 5G Standalone Core fully deployed in Microsoft Azure.
According to the South African mobile network operator, the POC was conducted with all of the 5G Standalone Core elements including the control plane, user plane, and management nodes, while it was deployed fully in the South Africa Azure Region.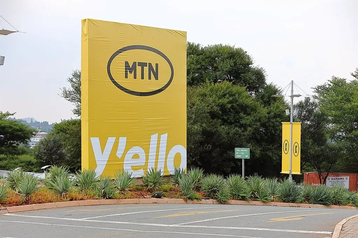 MTN noted that the POC showcased benefits such as quicker deployment time in days, rather than months.
The operator also highlighted industries that can thrive from 5G in Africa, including the education, healthcare, logistics, manufacturing, agriculture, and mining sectors.
"Microsoft is equipping industry leaders with ubiquitous computing power to help them realize the potential of 5G networks. With Azure, MTN can enrich its digital capabilities and enable organizations across industries to bring modern high-performance applications to their customers faster," said Tad Brockway, corporate vice president of Azure for operators, Microsoft.
MTN is aiming to speed up its 5G rollout, and is targeting population coverage of 10 to 30 percent in the medium term.
MTN has been busy rolling out 5G services across Africa, with the company previously launching 5G services in South Africa, Nigeria, and Zambia while outlining plans to invest $1 billion in the build-out of 5G services in Ghana.
Last week, the operator outlined plans to extend its 5G service to Ivory Coast in January 2024, through its subsidiary in the country. The launch of the service is set to coincide with Africa's biggest national football tournament, the Africa Cup of Nations.