A $1 billion Microsoft data center campus in Wisconsin has been approved by the local Mount Pleasant Village Board.
Microsoft would pay the village $50 million for the 315 acres of land, which is part of a wider 2,500-acre plot that was originally set aside for a Foxconn manufacturing hub.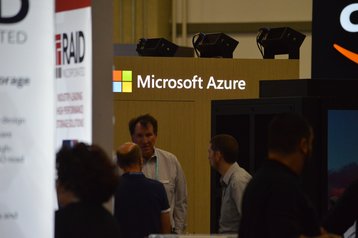 The Mount Pleasant Village Board unanimously approved the project on Thursday, 30 March. The board itself faces an election next week, with critics targeting board members for the failure of the Foxconn project.
Foxconn had pledged to spend $10bn on a giant manufacturing hub that would employ 13,000 people, in return for $4.8 billion in tax breaks - the largest subsidy ever given to a foreign company by the US. But most of the company's promises have not materialized, and the Taiwanese manufacturer has repeatedly changed plans and then failed to live up to promises.
It currently builds servers for Google data centers as well as networking gear for Cisco at the site, and operates a small, globe-shaped data center.
Microsoft's data center plans appear far more concrete, but will first have to pass two Racine County Board votes on April 11 and 18.