Monaco Telecom went down this week in a major outage that impacted landline, mobile, and Internet services.
The company said that it took an hour to fix the technical incident, which began at 2:34 pm local time on Tuesday, but services took much longer to return. Fixed telephony was particularly delayed, with full services returning at 8:45 pm.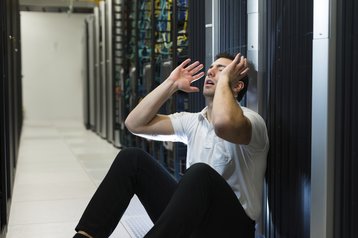 In a report by Monaco Matin, the outage is believed to have started at one of the telco's main data centers, in Fontvieille's "J zone," under the shopping center.
During routine maintenance, the facility was disconnected from the grid. Then the generator set that was meant to take over failed. "A piece of equipment inside it failed," CEO Martin Peronnet said.
The Uninterruptible Power Supply (UPS) battery system did not last long.
"We had to stop maintenance and urgently reconnect the data center to the SMEG network," Peronnet said (SMEG is the nation's grid utility company). "The power supply was restored at 3:15pm."
Services were slowly recovered, but fixing telephony proved particularly problematic. The telecoms company still relies on analog signal pass, with plans to upgrade its tech by late 2024 as it phases out copper.
Along with businesses and residential users, the national and public security services, hospitals, and firefighters were disconnected.
"We migrated the emergency numbers to functional lines as quickly as possible," Peronnet said. "Around 5pm, the changeover was made for everyone."
He said that the outage was the worst the company has experienced since 1997.
The data center that went down could be reviewed and rearchitected, he added, as the shopping center above it is also being restructured.