Mirantis, the OpenStack specialist, today unveiled a network function virtualization (NFV) initiative with partners Citrix, Metaswitch Networks and Overture Networks aimed at speeding up the the telecommunications industry's adoption of NFV. This is seen as a crucial area in need of improvement to allow the telecommunications giants to speed-up time to market for products which at the moment take months or even years.
NFV is designed to enable carriers to virtualize many network functions by running them as software instances on any hardware platform anywhere within their networks. Mirantis will now offer an NFV reference architecture and OpenStack validation program for its partner virtual network functions (VNFs).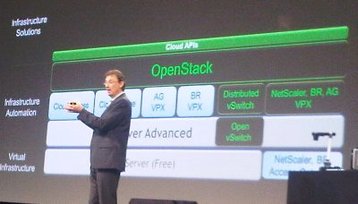 NFV will set telcos free 
Heather Kirksey, director, the Open Platform for Network Function Virtualization (OPNFV)n said: "Telecommunications companies are increasingly drawn to NFV because it frees them from expensive proprietary hardware platforms, reduces operational expenses, and facilitates the launch of new applications and services quickly. Developers can spend less time on administrative tasks and more time delivering innovative applications and services to consumers."
Mirantis is the largest OpenStack pure player for companies in the $1.6 trillion telecommunications industry. 
Kamesh Pammaraju, Mirantis vice president of Product and Partner Marketing, said: "The telecommunications industry is in the midst of a massive transformation. It faces a ballooning customer base consuming massive amounts of data and competition from a new wave of startups born out of the Web. These companies must innovate, and to do so, their networking needs to be agile, scalable and cost effective."
It is hoped that this new partnership will offer a whitepaper and a deployment guide for customers looking to deploy NFV solutions on OpenStack, and validation for partner VNF solutions.
The announcement also made it clear that these new initiatives will add new NFV features to Mirantis OpenStack, making it a carrier-grade OpenStack distribution that offers a small physical footprint, high availability (HA) and single root I/O virtualization (SR-IOV). Additional NFV features that support high performance VNF deployments were mentioned but not detailed in the announcement.
Mirantis joined OPNFV, the carrier-grade, integrated, open source platform to accelerate the introduction of new NFV products and services, in the Fall of 2014.