A minor fire broke out at an under-construction AdaniConneX data center in Noida, India.
The incident on Tuesday at 11:20 pm local time occurred due to welding work at the site, and was quickly extinguished. There were no injuries.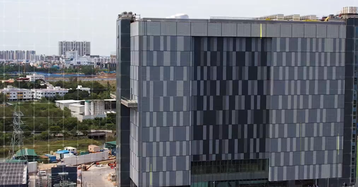 "Some thermocol [polystyrene] and plastic sheets caught fire during the welding work at the under-construction site of AdaniConneX Data Center in Sector 62," chief fire officer Pradeep Kumar Choubey told local media.
"The fire service unit immediately reached the spot and the blaze was extinguished."
The facility is set to have a capacity of 100MW of IT load, and is planned to open by the end of the year. AdaniConneX is a joint venture between EdgeConneX and Indian conglomerate Adani Enterprises.
Late last year, the roof of a QTS data center in New Jersey caught fire during construction, but the company said that it would not impact its construction timeline.
Earlier this week, an operational Maxnod data center burned down, injuring a firefighter and devastating the facility.