Pakistan has been hit by severe outages after its national grid suffered a major breakdown, leaving millions without power.
This also led to thousands of mobile phone towers in the country going down, reports Reuters, with the nationwide power cut causing blackouts across the country.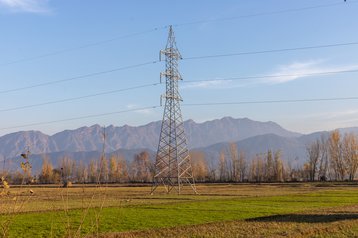 Pakistan has approximately 40,000 telecommunications towers, which serve the sizeable 230 million+ population.
Although power has since been restored in the country, it's Pakistan's second major outage since October. The cause of the outage is still unknown.
However, Pakistan's Energy Minister Khurram Dastgir has blamed the outage on a lack of investment in the country's network.
"We learned lessons from yesterday that we need to invest in the distribution system," said Dastgir, speaking to reporters as he announced that power had been fully restored.
"There hasn't been any investment in improving these systems from the previous government," he continued.
Pakistan has enough installed power capacity to meet demand, notes Reuters, but it's a sector that has been hit by heavy debt in recent times meaning that the country hasn't been able to invest in infrastructure and power lines.
The outages follow the recent grid struggles in South Africa, where the country has regularly seen blackouts, lasting up to 12 hours.
The most recent outages occurred as power utility provider Eskom revealed that 11 of its generators amounting to 5,084MW of capacity suffered breakdowns, which further reduced available capacity and meant it was necessary to introduce load-shedding measures.