Microsoft Azure revenue grew 47 percent year over year, a slightly slower rate than last quarter's 59 percent annual growth.
The company does not detail specific Azure revenue figures, but said that its commercial cloud revenue topped $50 billion for the fiscal year - a first for the business.
What recession?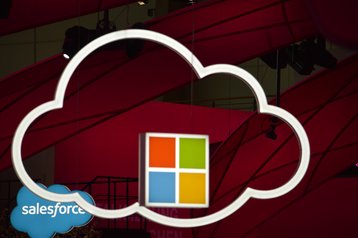 Across its entire portfolio, Microsoft's revenue grew 13 percent over this last quarter, ending in June, to $38 billion.
Its Intelligent Cloud business segment, which includes Azure public cloud, Windows Server, SQL Server, GitHub and enterprise services, posted $13.37 billion in revenue, a 17 percent increase.
Capital expenditures, which includes data centers, servers, and networking, came to $5.8 billion. "As we drive growth across the company, we remain committed to investing in long-term strategic opportunities," CFO Amy Hood said.
Microsoft also announced it is looking to decrease the depreciation of its servers.
In a similar move to AWS, the company will be extending the life of its assets next year and is already being taken into account on Microsoft's balance sheet.
Hood said the company expected to save around $900m in Q1 2021 and almost $2.7bn for the full fiscal year.
"The last five months have made it clear that tech intensity is the key to business resilience. Organizations that build their own digital capability will recover faster and emerge from this crisis stronger," Satya Nadella, Microsoft CEO, said.
"We are the only company with an integrated, modern technology stack - powered by cloud and AI and underpinned by security and compliance - to help every organization transform and reimagine how they meet customer needs."