Last week, Microsoft announced it was employed by the State Court of Justice of Sao Paulo to handle data from the courts over a five-year period.
However, the National Justice Council (CNJ) of Brazil blocked the agreement on the same day, citing fears over data sovereignty.
A temporary setback, maybe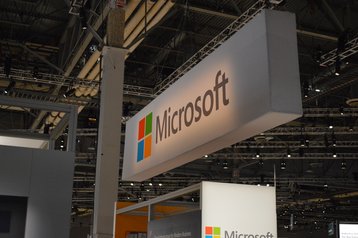 According to Brazilian newspaper Baguete, the Court of Justice of Sao Paulo (TJ-SP) awarded the five-year cloud contract to Microsoft, choosing the company over its rivals, Amazon and Google.
But the CNJ is concerned that sensitive national and legal data could potentially be stored in, or accessed from, foreign data centers.
The injunction is temporary, and will require the TJ-SP to report details of the deal - like the location of the data centers in question - to the CNJ within ten days.
According to Counselor Márcio Schiefler Fontes, chairman of the Commission on Information Technology and Infrastructure, the problem is data protection.
"It is to say that a foreign company, on foreign soil, will maintain custody and access to judicial data of Brazil, where the intense judicialization gathers in the data banks of the Courts an infinity of information about the life and the economy of Brazilian society… [this] may endanger the security and national interests of Brazil, at a time when there are serious international disputes about this matter," Fontes said (translated).
The TJ-SP defended its decision to choose Microsoft for the cloud contract, suggesting that data will be hosted by Microsoft Informatica and Microsoft Games, which the court calls "Brazilian."
Manoel de Queiroz Pereira Pires, President of the Court of Justice of the State of São Paulo, said: "It should be noted that the signed agreement provides for respect for the legal framework of data protection of users and does not matter (sic) any security risk, and this Court has taken all necessary precautions."
If Microsoft can prove that TJ-SP data will be hosted in Brazil, the injunction should be lifted; Microsoft already has facilities in Sao Paulo which opened in 2014.