Microsoft has signed a multi-year deal with specialist cloud provider CoreWeave that could be worth billions.
CNBC reports that Microsoft, which operates the second largest cloud business in the world, will pay the competitor to help support the growing needs of its artificial intelligence customers, including OpenAI.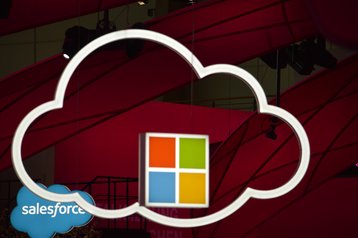 CoreWeave is a specialized cloud provider built for large-scale GPU-accelerated workloads. The company raised $200 million earlier this week - just a month after it raised $221m at a $2bn valuation.
The Information reports that the company, which counts Nvidia as an investor, is given preferential treatment from Nvidia. The GPU maker gives it and other smaller cloud providers, like Lambda, earlier access to the latest A100 and H100 chips - potentially because they are not developing their own competing chips, as Microsoft, Amazon, and Google are.
Cloud providers have been forced to limit access to both A100 and H100 GPUs as demand has outstripped supply. The explosion of generative AI applications has meant that companies like OpenAI and Stability AI require tens of thousands of GPUs to train foundation models over lengthy periods of time.
Last month, it was reported that Microsoft was also considering sharing AI servers with Oracle, but discussions have yet to lead to a deal.
The deal with CoreWeave comes as the company looks to rapidly expand. The company plans to triple its number of data centers in the US to nine by the end of the year.
We spoke to Microsoft, as well as Google, AWS, Nvidia, and dozens more in the latest issue of the DCD Magazine. Read it for free today.