Microsoft is to build an Azure data center region in Belgium.
The company announced the news this week as part of new Belgian investment plans.
Specifics or timelines for the new region weren't shared, but as is standard, the new region will include three availability zones to provide greater resilience and redundancy.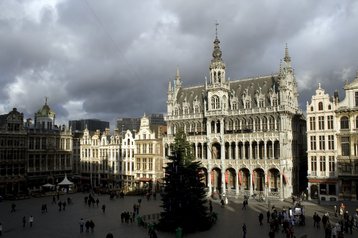 "With the new data center region, organizations of all sizes and industries will have access to Microsoft Azure, which provides cloud services and capabilities that span computing, networking, databases, analytics, artificial intelligence (AI) and Internet of Things (IoT)," the company said in a blog post.
The news comes as part of Microsoft's Digital AmBEtion investment plan for Belgium, which will include digital infrastructure development, helping citizens develop digital skills, and 'creating sustainable societal impact.'
"To grow the economy, Belgium needs cutting-edge infrastructure coupled with the highest standards in security and privacy, allowing organizations to innovate faster and be more competitive. By investing in a data center region in Belgium, Microsoft creates the best conditions for the digitalization of the Belgian economy," said Didier Ongena, general manager, Microsoft BeLux.
Customers of the new region will include NMBS-SNCB (Belgium's national railway service) and Belgian Mobile ID.
Guido Lemeire, CIO of NMBS-SNCB, said: "We purposefully chose a cloud strategy to benefit from the added security of a public cloud, improve time-to-market of projects, capitalize on the flexibility to scale, and unlock smart mobility innovation. Technology is a key enabler for what we call Mobility as a Service, and the Belgian Railways will play a pivotal role in this. Microsoft's investment in a local data center region is crucial for our future plans."